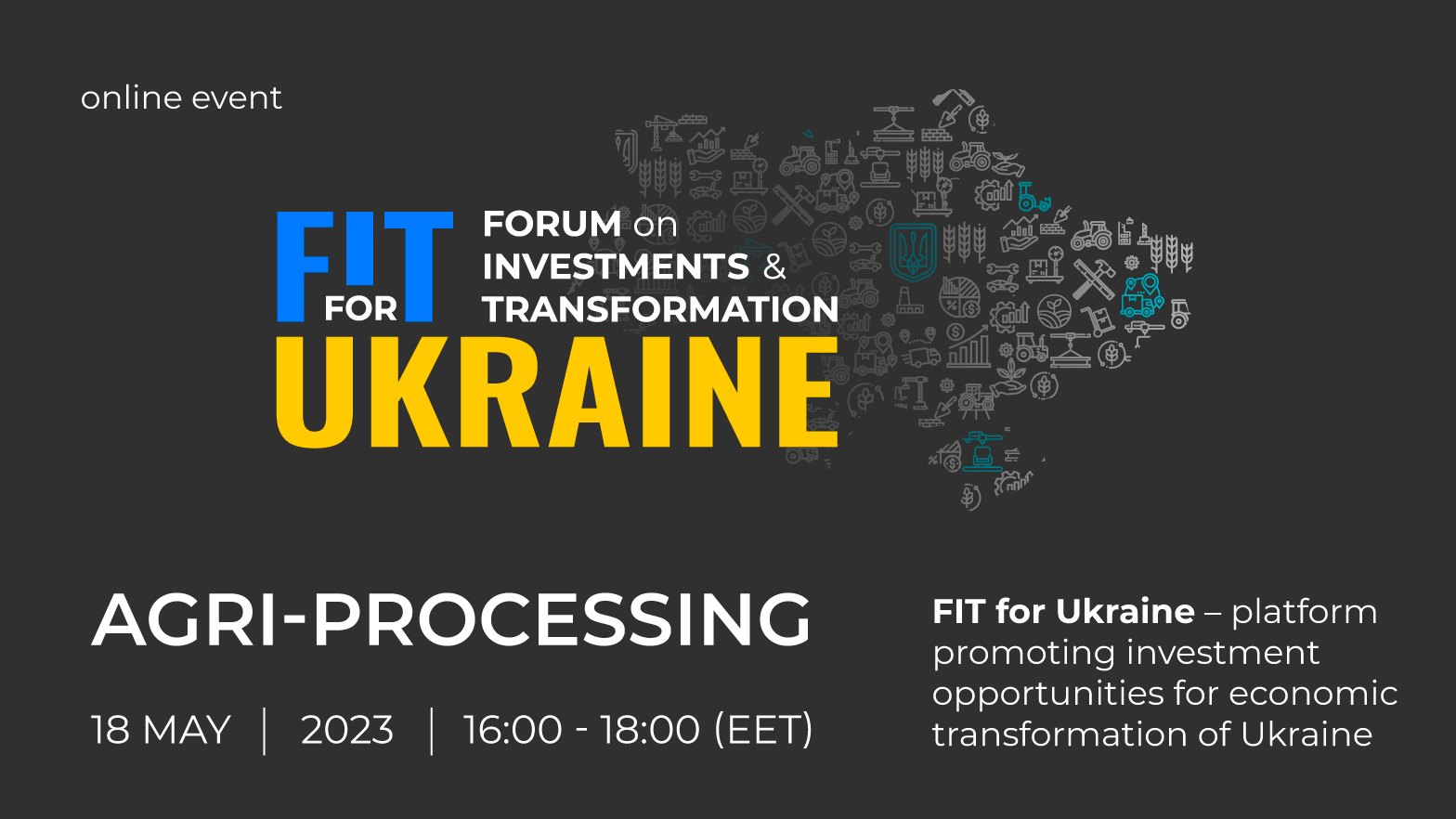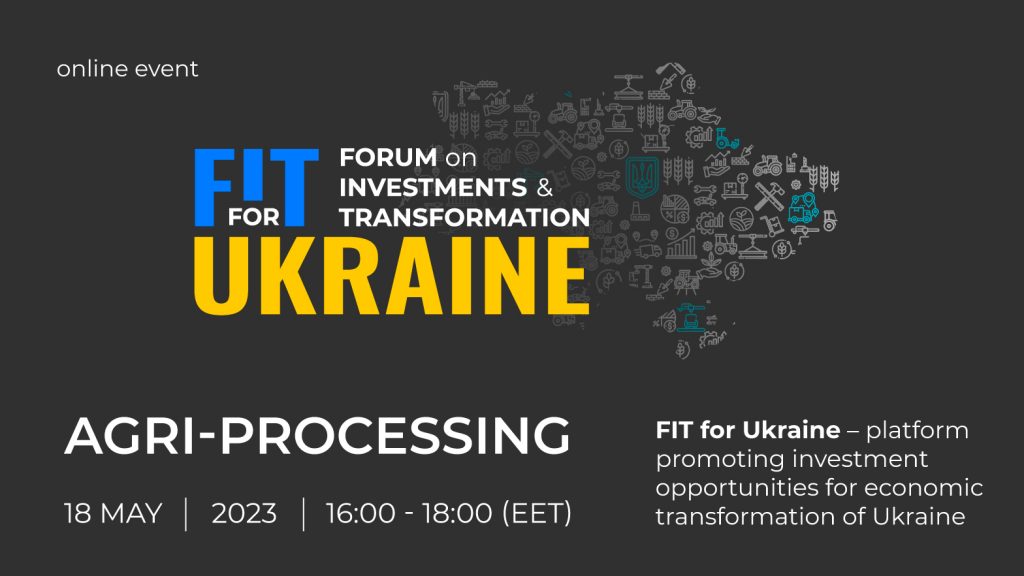 Ukraine is one of the world's top 10 exporters of agricultural raw materials. For many years, the country has been trying to change the concept of agricultural sector development and move towards creating more processing industries.

The full-scale war has caused significant losses and disruptions in both the production and export of commodities. The total damage to the agricultural sector as a result of the war is estimated at $34.2 billion.

As a result, there is an urgent need to develop the agro-processing sector, which will contribute to economic recovery and diversification of supply chains for high value-added goods. Investments in the amount of tens of billions of dollars will help create a new, progressive agricultural sector in Ukraine.
The purpose of the event is to make an analytical assessment of the possibilities of establishing agro-processing facilities in Ukraine and to present the most promising investment projects in this area.
UkraineInvest – Government of Ukraine Investment Promotion Office.
Since 2020 we:
supported attraction, and unlocked over $ 1,5 billion in FDIs 
provided 4000+ consultations to investors (legal, financial, analytical, etc) 
resolved over 150 issues of investors operating in Ukraine 
developed over 80 legislative proposals to improve the investment climate
ranked in the top 5 of best IPA's out of 23 CEE countries, 2020-2022