Natural gas occupies a significant part of the energy mix in Ukraine and currently constitutes 30% of the nation's energy demand. With gas consumption at approx. 30 bcm, Ukraine imports one-third of its total needs.
Given Ukraine's current natural gas production, the proved reserves base is underutilized. The government's recent deregulation efforts in the gas sector and the launch of open auctions of special permits for oil and gas extraction will attract more private companies with advanced technologies and boost gas production in Ukraine.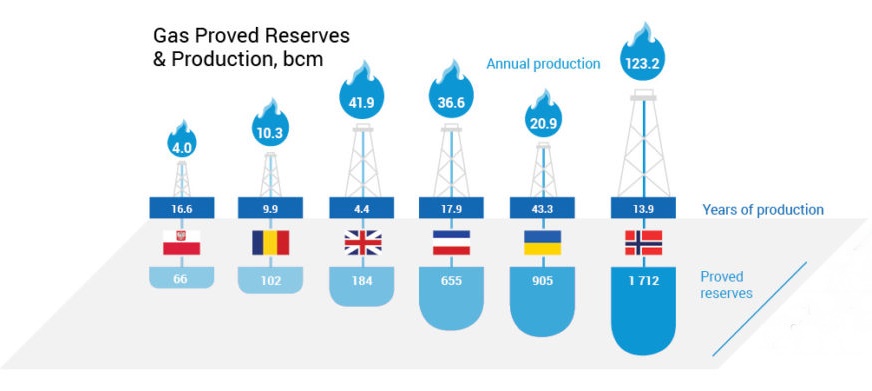 Ukraine's electricity sector consists of more than thirty power plants, of which four are nuclear that supply more than half of Ukraine's total electricity needs.

While the government continues to straddle the wholesale power sector as a supplier and owner of the national grid, the distribution sector was set for privatization which provides opportunities for private investors.