Ukraine's pharmaceutical sector is one of the fastest growing and most crisis-resistant consumer industries in the economy. A major growth driver is import substitution, building a strong case for international pharma companies to increase investment through the purchase of existing players or building their own manufacturing in Ukraine.

In Ukraine, the pharmaceutical industry has great potential, combining intensive output growth and investments in R&D. In the conditions of increased demand for the products of pharmaceutical companies in Ukraine in 2016-2020, CAGR for a specified period was 11.5%, while capital investments grew at an average rate of 16%.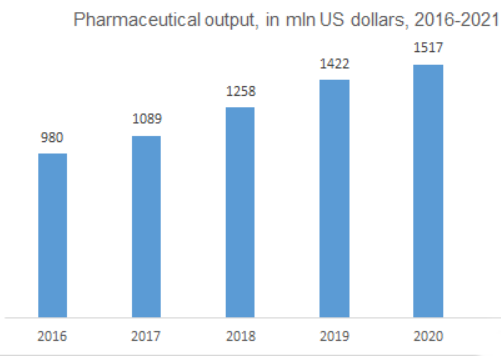 The immense consumption gap versus peer countries is another growth driver: per capita pharmaceutical expenditures in Ukraine are only 15-25% of the levels of neighboring countries, indicating the significant room for further growth.